AIR CONDITIONING MASS IS GIVING AWAY A FREE NEW AMERICAN STANDARD FURNACE!!
Our FIRST EVER Old & Ugly Furnace Contest!
That's right! To kick off the Fall/Winter of 2018, we are giving away a BRAND NEW, FULLY INSTALLED, 100% FREE AMERICAN STANDARD MODEL 80 FURNACE to the lucky Boston area homeowner with the oldest, ugliest furnace! (Click here to see our service area.)

No. Strings. Attached.
Be a hero! Enter your grandparents, your brother, your parish priest, your rabbi or your therapist!
We all know somebody in denial about the need to replace their 1980s era furnace.
Here's how this works:
Enter you old & ugly furnace by filling out the entry form on this page and adding a picture or two!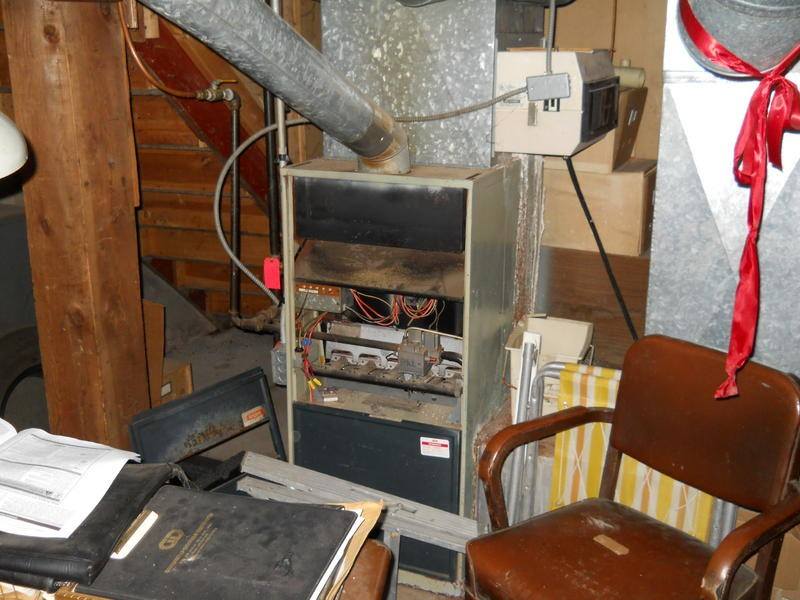 One of our folks may follow up to confirm the age of your furnace if you are under consideration for the final cut.
Then our panel of judges, made up of Air Conditioning Mass and American Standard furnace experts, will select five finalists to move on to the final round.
We will post photos of the five finalists on Facebook, and Boston area homeowners will vote up their choice for the oldest and ugliest!
Fill out the form.

Wait to see if you're a finalist.

Get voted the old and ugliest furnace to win! 
THE FINE PRINT
WHAT HAPPENS IF BOSTON VOTES FOR MY FURNACE AND I AM THE CONTEST WINNER?
The winner of the old, ugly furnace contest will receive a free install of an American Standard Model 80 gas or propane furnace , a value of approximately $5000, including labor and install. Should the winner like to have any additional equipment installed, like an air conditioner, the homeowner is responsible for that cost. Air Conditioning Mass will cover the cost of minor code upgrades required for the install, however, any major code upgrades required may fall on the homeowner. Your furnace must be fully installed to be considered for the giveaway.
WHAT MAKES UP A STANDARD INSTALLATION?
A standard installation includes mounting the furnace in proximity to existing duct work, PVC exhaust and intake venting up to 25 feet, a condensate line to the wall or sump pump up to 25 feet, wiring to the grounded circuit in good condition, tying into the gas line at the furnace, connecting a return drop and boot that is in good condition, and a metal transition from the furnace to a coil or duct work.
WHAT MIGHT BE ADDITIONAL?
Some examples of additional work that could be needed include a condensate line that is not sufficient, additional venting needed above the 25 feet, additional gas line repairs or piping needed, a new return drop and boot if the existing one isn't adequate, additional duct work that might be needed, and tear down of large furnaces that cannot be removed easily and/or in one piece. Your comfort specialist will inspect your application and provide you with an exact list of what you need for you house, if anything.
WHAT IF I'D LIKE TO/NEED TO UPGRADE THE FURNACE TO FIT MY HOME?
The furnace offered in this contest is a high efficiency furnace. However, some may desire additional features that this furnace does not offer (think backup camera and sunroof in a car, no impact on gas mileage, but still cool to have). Your comfort specialist will review the options available to you and inform you of any additional cost there will be for those upgrades. If you win the furnace, covering the difference in the upgrade will be all you are responsible for.
WHAT IF I NEED A FURNACE NOW!?!?
If you need a furnace right now, aka your furnace currently does not work, you can still enter and win the contest.
We will come to your home, document your broken furnace for the contest, and then install a new one at cost to you (We do have rebates available to make this more affordable just for being a part of this contest). If, after your new installation, you become a finalist and the people of Boston votes for you to win the new furnace, we will credit you that value in the form of a refund. This value will be determined in advance of you paying a dime so there are no surprises. You will receive 2 quotes at the time of our estimate, one for a new full install without winning the contest, and one for your cost (including any upgrades you desire/need) with winning the contest. This way you know exactly your cost to Air Conditioning Mass should the people of Boston vote for you or if they are kind to someone else. Either way, we want to make sure your home is warm and comfortable at a reduced price.
WHAT WOULD DISQUALIFY ME FROM THIS CONTEST?
Your furnace must be installed properly for us to replace it. In other words, if you buy a old, malfunctioning furnace and leave it in the box expecting us to replace it with a new one, you are mistaken. Your "Old, Ugly Furnace" must be installed in your home and have been previously heating your home in some fashion. If your furnace does not work properly, you still qualify to enter.
Additionally, the contest winner must reside within Air Conditioning Mass' service area to win. Some exceptions may be made on a case by case basis.
Entries must be received from the Home Owner, no tenants may enter the contest without the permission of the landlord/building owner.
AIR CONDITIONING MASS' ETHICS?
In the process of accepting entries to this contest, when we come across furnaces that we feel are unsafe to be running in homes, we are going to call you immediately to try and make your home safe. Old gas furnaces run the high risk of Carbon Monoxide poisoning, which can make your family severely sick and be potentially fatal. In these cases, we will come out to your home to repair your furnace or provide an estimate to replace your furnace. If you decide that you NEED to go ahead with a new furnace installation before the contest winner is decided, you will still be in the running for the free furnace. If you end up winning the contest, we will refund you the amount you would receive by winning in the first place. This amount will be provided to you in advance before we do an install and you pay for the furnace you installed before the end of the contest. We are not in the business of "playing" people. We simply want you and your family to be safe.
IF I WANT EQUIPMENT OVER AND ABOVE THE PRIZE, IS FINANCING AVAILABLE?
Yes. We have financing options available. Details will be discussed when we come to your home to validate your furnace's age as well as provide you with your estimates for the contest.
IMPORTANT CONTEST RULES & DATES:
All applicants must complete the form on the top right of this page to be considered. If you did not fill out an official entry form you will not be considered for the contest.
Entries must be in by 11:59pm on BLACK FRIDAY, November 29,  2017.
Facebook Voting will begin Sunday December 4th, 2017
Voting ends Friday, December 22nd 2017 at 11:59 pm. The winner will be announced Monday, December 24th, 2017.
All promotions associated with this contest are valid through 1/31/2018 including Air Conditioning Mass Discounts and Instant Rebates.
GOOD LUCK!!!